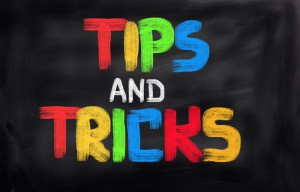 When it comes to braces, I can only describe my feelings as a true love-hate relationship. While we love the things they will help her do, there are some drawbacks that require patience and flexibility. This is the first in a series of tips to help with the most common issues. We are starting with the third area below: finding shoes that fit over braces. See The Day Buying Shoes for AFOs Broke my Heart to understand why this is a topic near and dear to my heart.
There is an adjustment period that feels it will never end. All you want to do is make it better but what you have to do is tough it out, emotionally. In our case, our daughter had casts on both her legs for 13 of her first 18 months of her life and 2 surgeries. Proper brace wear is extremely important to hold clubfoot correction. Often this comes with discomfort, red marks, pinches, bruises, and/or calluses. Keep moleskin in your arsenal. Sometimes, all you can offer are kisses and cuddles. Coming soon: a dedicated article on getting adjusted to first time or new braces.
Wardrobe solutions have various issues depending on the type of braces. Most need to experiment with socks: what types and when to change them. We have the pleasure of accommodating KAFOs. Wardrobe depends on many things including toilet training, diapers versus pull-up underwear, whether they are a boy or a girl, if they stay home or go to school, what time of the year it is, and whether it makes sense to have them wear pants under or over clothing. There are other factors but these are top ones I experience and hear most often. So, think ahead and be ready to experiment. Stock up on socks and don't buy too many clothes in advance of bracing, we often make changes due to the weather and circumstances. Coming soon: a dedicated article on clothing and accessories. For now, I recommend:
Finding shoes that fit over braces is my most stressful wardrobe challenge – worth noting separately. There is no one-size-fits-all answer to the shoes you will buy to fit over braces. There are different types of braces that affect shoe fit. The universal problem seems to be shoe width toe box depth (how much room there is in the toe area). The challenge is that you really need the braces to know the appropriate shoe size and width. This makes shopping a challenge when you need shoes the same or next day. For more, read Finding Shoes that Fit AFOs on how to approach shoe shopping and lessen stress.
Comments