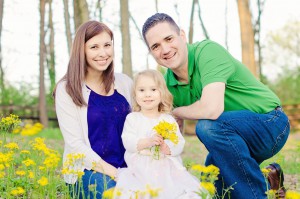 About Me & My Family
I am Christy, mom to strong-willed Ariana.  She was born with Arthrogyposis Multiplex Congenita, AMC for short.  Why that is relevant to you is because this caused her to be born with bilateral clubfeet as well as hyperextended, unstable knees.  To correct this and allow walking, she wears both AFOs (Ankle Foot Orthotics) and KAFOs (Knee Ankle Foot Orthotics).  These devices changed her life. With them, she has independent mobility she would not have otherwise.  There are struggles along the way to adapt to life with braces.
From her birth to this point, I have learned many lessons but the top lesson is the importance of community, positivity and advocacy.  Many of us often find ourselves the advocate of another.  Based on everything I learned about the struggles and shining moments, I want to spread knowledge so that others may benefit and ease their child's (or their) associated pain or stress.
This is a new blog and I will create new content with the most common questions along with some recommendations when relevant.
About You
If you are visiting this website, you are probably learning about or looking for tips on how to prepare for braces or overcome a challenge.  I am here to help you.  I do what I do so that others, like you, can benefit from my experience and those of guest bloggers. Regardless of the reason for orthotic wear, I hope to be able to help.   If you have questions or comments,  leave them in the comments or email me directly at Christy@AFOwear.com.
Become a follower by subscribing to my blog to plug into the latest tips and stories.
Comments